Event details
Date
Time
Duration
28th January 2021
10am GMT | 11am CET
45 mins
Sponsored by:
About this webinar:
How to Become a True Cloud Hero?

If you and your colleagues are struggling with complex data management, frustrated by time-consuming, manual backups, and burdened by costly hardware upgrades, it's time to look for a new solution. With ever-increasing security threats and an evolving compliance landscape, there has never been a better time to reevaluate your data management strategy.

Join us and learn how your IT team can realize many of the powerful advantages of the cloud and solve the operational complexity behind managing data across hybrid and multi-cloud IT environments with centralized management, automation, end-to-end security, and lower TCO.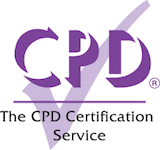 Speakers:
Tom Allen
Special Projects Editor, Computing
View Bio
Tom Allen is the Special Projects Editor for Computing, V3 and The Inquirer. He joined Incisive Media in 2017 from the display industry; trading LCDs and quantum dots for big data and the IoT. As well as writing, Tom regularly interviews C-level IT leaders, helps to organise events across the three titles and complains about improper use of the Oxford comma.
Pierre-Francois Gugilelmi
Alliances Technical Lead, Rubrik
View Bio
Pierre-François Guglielmi is a Alliances Technical Lead at Rubrik, and a virtualization and data protection veteran. Passionate about technology, music and CrossFit.
Roger Morell
Micorsoft, Datacenter Lead Sweden
View Bio
Roger has worked in the IT-industry 30+ years, mainly in systems management. The last 10 years he has been with Microsoft in technical sales jobs. Currently he is lead for driving the partner motion around the new datacenter expansion Microsoft is building in Sweden