Event details
Date
Time
Duration
1st December 2020
11am
60mins
Sponsored by:
About this webinar:
Enterprises always need a plan B for dealing with mundane disasters. When someone hits 'delete' when they really shouldn't have, when the AC in the DC goes down and takes the racks with it, when workmen drill through 'that' cable and the lights go out - even a simple trip accompanied by a tragically placed coffee cup.
In recent years, enterprises have started realise huge cost savings from closing down replication sites and all the costs they involves in favour of cloud-based DRaaS – either with public cloud providers or other cloud service providers.
What's their experience like? When disaster strikes, what happens? Do enterprises recover easily and swiftly with their frequent tests and drills resulting in a flawless recovery the business didn't notice, or, do they find themselves mired in a series of problems where systems stay stubbornly down, configuration problems and slow everything down, support is 'computer says no' – and a world of unexpected pain from unforeseen costs and issues?
Join on us on 1st December at 11AM and we'll reveal our exclusive research results and our expert panel will discuss how to make sure your plan B is fit for purpose.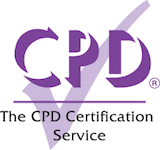 Panel
Tom Allen
Delta Site Editor for Computing and Delta
View Bio
Tom Allen is the Special Projects Editor for Computing, V3 and The Inquirer. He joined Incisive Media in 2017 from the display industry; trading LCDs and quantum dots for big data and the IoT. As well as writing, Tom regularly interviews C-level IT leaders, helps to organise events across the three titles and complains about improper use of the Oxford comma.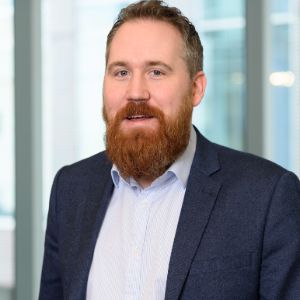 Sam Woodcock
Senior Director, Cloud Strategy, iland
View Bio
Sam is Senior Director of Cloud Strategy at iland.

With vast experience in virtualisation technology and customer implementations, Sam understands the needs of IT Professionals and their businesses and how to create solutions that meet their requirements.

During his career at iland, Sam has worked across many teams including support, product development, engineering and deployment to ensure that the input of customers is reflected in the products and services of the company – and that customers have the best possible cloud experience.
Tom Wright
Executive Director Incisive Works and Consulting Editor on Computing
View Bio
Tom has had a 20 year career in IT media, for most of that time working in senior management as a publisher with responsibility for large editorial teams. Tom launched Computing's conference series and set up Computing's research arm in 2011, with the aim of providing analyst-grade insight into IT trends to help professionals separate market fact from marketing fiction and so make better strategy decisions.

More recently Tom has headed up the Incisive Works business unit at Incisive, and as a Consulting Editor on Computing he's written and published numerous research studies from cybersecurity to digital transformation.