Sponsored by:
About this webinar:
Along with their on-premise infrastructure, most UK enterprises are using hyperscale cloud providers for IaaS – usually AWS, Azure, GCP, or a combination of two or more.

In this web seminar, our expert panel will discuss how cloud strategies are currently playing out in this multi-cloud world. Using Computing's exclusive research, we will examine where enterprises are on their overall migration, cover challenges with skills, and look at the technical and management barriers that are slowing them down.

We'll reveal how IT teams feel about their current providers, and whether their initial expectations are being met. Along the way we'll discuss the key issues of costs, manageability, compatibility with on-premise systems, security, quality of technical support, and, asking is your IaaS is living up to expectations?
Panel
Stuart Sumner
Editorial Director, Enterprise IT
View presenter info
Close
Stuart Sumner is Editorial Director of Incisive Media's technology-focused titles: Computing and Delta. He oversees all content across print, web, tablet editions, rich media and events - including the IT Leaders' Dining Club and Computing Summits. During Stuart's tenure Computing has transformed from a print-reliant business to a bleeding edge multi-channel brand with an industry-leading events portfolio. Previously he spent 10 years as a programme manager in the IT industry, working for companies such as the BBC, COLT, Nortel Networks and Equant. As a journalist he has also worked for Time Out and IPC Media. He is a regular technology pundit and contributor to the BBC News Channel, as well as a published author.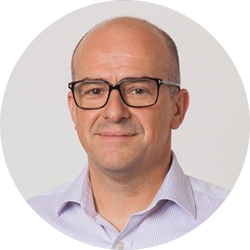 Tom Wright
Executive Director Incisive Works and Consulting Editor on Computing
View presenter info
Close
Tom has had a 20 year career in IT media, for most of that time working in senior management as a publisher with responsibility for large editorial teams. Tom launched Computing's conference series and set up Computing's research arm in 2011, with the aim of providing analyst-grade insight into IT trends to help professionals separate market fact from marketing fiction and so make better strategy decisions.
More recently Tom has headed up the Incisive Works business unit at Incisive, and as a Consulting Editor on Computing he's written and published numerous research studies from cybersecurity to digital transformation.
Sam Woodcock
Senior Director, Cloud Strategy, iland
View presenter info
Close
Sam is Senior Director of Cloud Strategy at iland.

With vast experience in virtualisation technology and customer implementations, Sam understands the needs of IT Professionals and their businesses and how to create solutions that meet their requirements.

During his career at iland, Sam has worked across many teams including support, product development, engineering and deployment to ensure that the input of customers is reflected in the products and services of the company – and that customers have the best possible cloud experience.