Event details
Available Now
Duration 60 mins
Sponsored by:
About this webinar:
The pandemic has been an unrelenting test our digital maturity – and many businesses that have talked a good talk have had critical weaknesses highlighted. Supply chain issues have meant businesses have been caught out by demand. Meanwhile, websites have become overloaded by the near-universal switch to online shopping.

With rules and circumstances changing sometimes daily, we've hit 'peak agile' as applications and database have had to be updated in a matter of hours. And with a working from home culture, the reliance on fully managed cloud services has never been more critical.

It's no surprise that many IT decision makers are clamouring for the cloud Database-as-a-Service (DBaaS).

This webinar, in which we'll reveal Computing's latest research in this area, reflects on how prepared our respondents' data architecture was going into the pandemic and the role databases have to play in the ability to react and pivot in a crisis. We'll also reveal how the past year has accelerated the move away from relational databases, the impact of edge and cloud, and how transformation projects are now the number one priority for all organisations.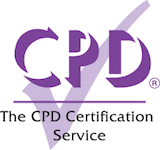 Panel
Andrew Hobbs
Content Strategist & Research Analyst, Enterprise Technology, Computing
View Bio
Andrew is an enterprise technology writer, editor, publisher, strategist and consultant; illuminating digital transformation in the connected world and educating businesses on the opportunities and challenges presented by cloud and edge computing, the Internet of Things, automation, AI, and Big Data. He is a former Editor and Publisher of Internet of Business and now oversees Incisive Works' enterprise technology thought-leadership content creation, including multimedia digital experiences, whitepapers, webinars, videos, and podcasts
Tom Allen
Special Projects Editor, Computing
View Bio
Tom Allen is the Special Projects Editor for Computing, V3 and The Inquirer. He joined Incisive Media in 2017 from the display industry; trading LCDs and quantum dots for big data and the IoT. As well as writing, Tom regularly interviews C-level IT leaders, helps to organise events across the three titles and complains about improper use of the Oxford comma.
Chris Bridgland
Couchbase - Senior Director, Solutions Engineering EMEA
View Bio
Chris heads up Couchbase's Solutions Engineering teams and Services business in EMEA. His primary goal is to ensure that customers get the most value from investing in Couchbase's NoSQL technology and to help deliver ever-richer and ever more personalised customer and employee experiences and to think beyond business as usual. Prior to joining Couchbase, Chris spent 4 years at Veritas and 14 years at EMC and RSA Security (now Dell EMC) in various Presales, Consulting and Management roles to bring new solutions to address continuous changes in how businesses need to operate.