Event details
Date
Time
Duration
26th November 2020
11am
60mins
Sponsored by:
About this webinar:
Privileged accounts - the keys to the IT kingdom: insecure, ineffective and downright dangerous?
There are privileged accounts – accounts with elevated access rights – for just about every walk of life in the modern enterprise. In the IT world, we have sysadmin access to the cloud, the network and all the devices an applications that run on it. We have helpdesks staff that can reset passwords and access credentials.
Outside of IT we have privileged users who can authorise payments, change your web and social pages, access sensitive IP, or sensitive personal data.
Some account holders work for your suppliers or customers rather than you. Some aren't human: they are apps accessing data in your systems – and some are both non-human, and belong to external organisations.
The accounts are access with passwords. Passwords that leave with former employers, were never changed from their default and have been shared between colleagues.
In this computing web seminar we will unveil exclusive research into just how insecure practises in modern enterprises are, and discuss how you can get a grip with privileged access management by adopting a zero trust strategy.
Panel
Stuart Sumner
Editorial Director, Enterprise IT
View Bio
Stuart Sumner is Editorial Director of Incisive Media's technology-focused titles: Computing and Delta. He oversees all content across print, web, tablet editions, rich media and events - including the IT Leaders' Dining Club and Computing Summits. During Stuart's tenure Computing has transformed from a print-reliant business to a bleeding edge multi-channel brand with an industry-leading events portfolio. Previously he spent 10 years as a programme manager in the IT industry, working for companies such as the BBC, COLT, Nortel Networks and Equant. As a journalist he has also worked for Time Out and IPC Media. He is a regular technology pundit and contributor to the BBC News Channel, as well as a published author.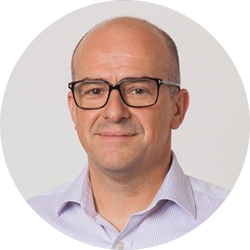 Tom Wright
Executive Director Incisive Works and Consulting Editor on Computing
View Bio
Tom has had a 20 year career in IT media, for most of that time working in senior management as a publisher with responsibility for large editorial teams. Tom launched Computing's conference series and set up Computing's research arm in 2011, with the aim of providing analyst-grade insight into IT trends to help professionals separate market fact from marketing fiction and so make better strategy decisions.
More recently Tom has headed up the Incisive Works business unit at Incisive, and as a Consulting Editor on Computing he's written and published numerous research studies from cybersecurity to digital transformation.
Joseph Carson
Chief Security Scientist & Advisory CISO, Thycotic
View Bio
Joseph has 25 years' experience in enterprise security, he is the author of several books including Privilege Account Management for dummies and Cybersecurity 'for dummies' eBooks and is a cyber security professional and ethical hacker.
Joseph is also a cybersecurity adviser to several governments, critical infrastructure organisations, and financial and transportation industries, and speaks at conferences globally.