Event details
Date
Time
Duration
27th January 2021
11am
60 mins
Sponsored by:
About this webinar:
One of the greatest draws of cloud computing is the promise of greater security. Cloud service providers typically have greater expertise and budget to dedicate to securing their services than customers' on-prem alternatives. Thereby making them more secure, despite the increased attack surface that comes with shifting to a multi- or hybrid-cloud approach. This is particularly appealing to the overworked IT teams that are battling against a rising tide of cyber security attacks and infrastructure sprawl.

However, contrary to the expectations of many, the burden of securing your cloud environments does not lie solely with your cloud providers. Responsibility for the user access, data, and application layers typically lie with the customer. The shared responsibilities model outlined in your terms of service not only reveal the customer's obligation to share the load, but also reflect the modern cloud security strategy we should all be following.

The proliferation of remote working and the growth of cloud have meant the gradual and inevitable erosion of the traditional security perimeter. With that, we've had to pivot to more holistic approaches to securing our organisations – better cyber hygiene, cloud-based security tools, and MFA. However, one often neglected aspect of cloud security strategy is the shared responsibility model.

This webinar, and accompanying dedicated research, will reveal to what extent organisations are practicing a shared responsibility model for cloud security today and the degree to which IT leaders are aware of what they should be doing to ensure the secure use of their multi- and hybrid-cloud environments. This includes the configuration of access permissions (at the user access, data, and application levels), cloud governance, and the use of automated administration and security. We will address all this within the complex and challenging security context organisations are operating under, including increasing IT workloads and tool sprawl hurdles.

Ultimately, we ask, "Are organisations doing enough to secure their cloud user access, data and applications?"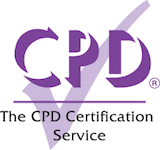 Panel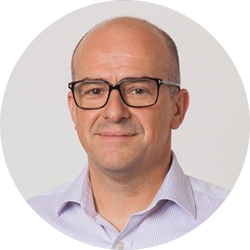 Tom Wright
Editorial Director, Enterprise IT
View Bio
Tom has had a 20 year career in IT media, for most of that time working in senior management as a publisher with responsibility for large editorial teams. Tom launched Computing's conference series and set up Computing's research arm in 2011, with the aim of providing analyst-grade insight into IT trends to help professionals separate market fact from marketing fiction and so make better strategy decisions.
More recently Tom has headed up the Incisive Works business unit at Incisive, and as a Consulting Editor on Computing he's written and published numerous research studies from cybersecurity to digital transformation.
Andrew Hobbs
Content Strategist & Research Analyst, Enterprise Technology, Computing
View Bio
Andrew is an enterprise technology writer, editor, publisher, strategist and consultant; illuminating digital transformation in the connected world and educating businesses on the opportunities and challenges presented by cloud and edge computing, the Internet of Things, automation, AI, and Big Data. He is a former Editor and Publisher of Internet of Business and now oversees Incisive Works' enterprise technology thought-leadership content creation, including multimedia digital experiences, whitepapers, webinars, videos, and podcasts
Luke Fensome
Business Development Manager, Security and Systems Management, Oracle EMEA
View Bio
Luke's role is to educate enterprise customers on the 'secure by default" approach. He is a trusted customer advisor and can articulate and architect the Oracle security benefits. This could be security of the cloud or security within the cloud and how to maximise any ROI on both.