Event details
Date
Time
Duration
15th October 2020
11am
60mins
Sponsored by:
About this webinar:
Many organisations tune their database solutions in the same way you might train an athlete – shaping them to excel at their original purpose but fall short when asked to perform outside their main discipline.
However, we're now seeing a move towards a modern data warehouse approach based on a converged data base, with multiple data sources being run through the same platform as part of a multimodal approach. The ultimate aim is a single source of truth that offers end-to-end integration, from storage to data management and analytics, that reduces complexity, and provides far greater visibility and business insights.
This webinar, and dedicated research, will define what the ideal modern data warehouse solution looks like today, and tackle the longstanding debate around data lakes versus data warehouses. We will also explore the key role autonomous database tasks now play in ensuring performance, reliability, security, and operational efficiency. Are machine learning, spatial analytics, and graph analytics now must-have additions to your database toolset?
: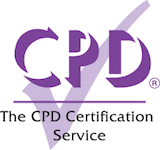 Panel
Stuart Sumner
Editorial Director, Enterprise IT
View Bio
Andrew Hobbs
Content Strategist & Research Analyst, Enterprise Technology, Computing
View Bio
Andrew is an enterprise technology writer, editor, publisher, strategist and consultant; illuminating digital transformation in the connected world and educating businesses on the opportunities and challenges presented by cloud and edge computing, the Internet of Things, automation, AI, and Big Data. He is a former Editor and Publisher of Internet of Business and now oversees Incisive Works' enterprise technology thought-leadership content creation, including multimedia digital experiences, whitepapers, webinars, videos, and podcasts
Michael Connaughton
Head of Analytics & Big Data, Europe, Middle East and Africa, Oracle
View Bio
Michael has 23 years' experience of working in the IT industry and is currently Head of Analytics & Big Data for the EMEA region at Oracle. He has held several senior leadership roles over the past 16 years and has been responsible for teams specializing in data analytics, data management, cyber security and digital transformation. Michael has strong expertise in Sales, Marketing and Business Development. He is a member of the International Data Corporation (IDC) Advisory Council for Artificial Intelligence and an AI adviser to the University of Oxford.