Event details
Date
Time
Duration
10th November 2020
10.30am
60mins
Sponsored by:
About this webinar:
Ensuring IT can operate smoothly and efficiently should always be at the top of any business's priority list; and never more so than in the middle of the greatest change to working patterns in decades.
What hasn't changed in recent months are customer expectations: in the modern world, end-users expect a seamless, reliable and secure experience every time. If they don't get it, they'll move on, and relying on an overworked support desk – who may not even see the ticket for hours – to address the issue risks losing business. When a service goes down, who better to get it up and running than the person who built it?
Instilling a culture of service ownership and a shift-left mindset into the business reduces downtime and customer impact, while also minimising alert fatigue.
Changing a culture is no small task, however. In this websem, we will look at how to create a culture of service ownership; how to help IT staff manage the high volume of alerts and unplanned work that the shift to digital has created; and how to tie it all together with a feedback loop in the organisation.
Panel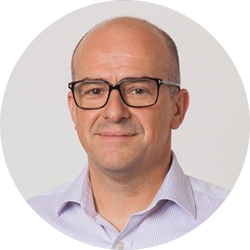 Tom Wright
Executive Director Incisive Works and Consulting Editor on Computing
View Bio
Tom has had a 20 year career in IT media, for most of that time working in senior management as a publisher with responsibility for large editorial teams. Tom launched Computing's conference series and set up Computing's research arm in 2011, with the aim of providing analyst-grade insight into IT trends to help professionals separate market fact from marketing fiction and so make better strategy decisions.
More recently Tom has headed up the Incisive Works business unit at Incisive, and as a Consulting Editor on Computing he's written and published numerous research studies from cybersecurity to digital transformation.
Tom Allen
Special Projects Editor, Computing
View Bio
Tom Allen is the Special Projects Editor for Computing, V3 and The Inquirer. He joined Incisive Media in 2017 from the display industry; trading LCDs and quantum dots for big data and the IoT. As well as writing, Tom regularly interviews C-level IT leaders, helps to organise events across the three titles and complains about improper use of the Oxford comma.
Tim Chinchen
Director of Solution Consulting (EMEA), PagerDuty
View Bio
Tim Chinchen is Solutions Consultant Director for EMEA at PagerDuty. With 25 years in the IT industry, Tim has covered everything from mapping systems to modern observerability and in a former life dealing with Major Incidents for one of the worlds largest telcos. Tim's focus today is driving the adoption of real-time digital operations management with end-user organisations from Small & Medium Businesses born in the Cloud, to Enterprises trying to migrate to a new way of working.